Both gates and garage doors are meant to provide security to properties and that's why their maintenance is importance. Having the responsibility to keep both systems in perfect condition Garage Door Repair Seattle has put lots of work, efforts and capitals to keep powerful and modern infrastructures. We invest in knowledgeable technicians and have special teams for both garage door and Gate Repair services in Seattle. Our specialized teams will install, inspect, repair and replace the component parts and mechanism and ensure your safety and the good operation of both garage and gate systems.

Top garage and gate system services
Our company Garage Door Repair Seattle will provide all the services you need! Whether you need gate repair or garage door repair you can be sure of the efficiency of our specialists. We have outstanding training and great knowledge of how these systems work. Our training also involves our familiarization with new accessories and for this reason we can suggest, update and maintain all gate and garage door openers. We are also familiar with all prominent brands. We can supply you with products manufactured by the best brand names and we certainly have the ability and expertise to fix damages. Having broad knowledge of all high tech systems, we can install and repair opener accessories and program intercom systems to gates.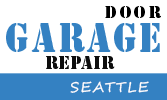 Of course, AAA Gate Repair Seattle is at your service for problems, which need urgent intervention by our teams. When electric garage door and overhead gates systems do not work properly or have damaged parts, we promise to fix them immediately. Our contractors work with state of the art equipment and naturally all vans of our company are equipped exceptionally well. This way, we promise to complete services right away but we can also assure you instant intervention. The best way to ensure functional systems is to provide top garage door and gate maintenance service and be there for all emergencies. We can promise you both because we are well-organized and exceptionally well trained professionals.
Contact our company for both garage and gate systems anytime!