It is always important to find ways to protect yourself. One of the most effective means of doing this is to put up a gate in front of your home. With a strong one, you will be able to control your safety more. This safety however is only achieved if you take good care of your gate. Read on and learn more about some of the common issues with gates.
A Working Gate is a Secure One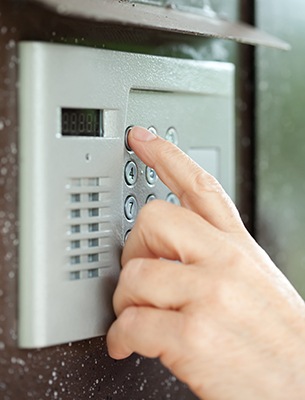 To serve its main purpose of protecting both your safety and your privacy, a gate must be able to fully close and stay closed with a durable locking mechanism. When it doesn't close, the barrier is not complete and you possibly become vulnerable to unwanted intruders who may want to inflict harm on you or violate your privacy. The gate doors may be misaligned. There are a few probable causes including problems with the hinges, shifting of the posts or just poor design. If you experience this, then our gate repair services are just for you. We will make sure your gate is perfectly aligned, closing and opening properly.
The Deteriorating Hinges
Hinges play a major role in the proper functioning of your gate doors. A single swinging gate door will have at least two but will have more depending on its weight. When any of these hinges fail, the additional stresses on the surviving hinges may cause a misalignment or may even cause the entire gate setup to fail. Hinges may be destroyed by rust or their failure may be caused by poor welding technique. If yours have failed, then let us handle them for you. We offer gate repair services that include professional hinge welding repair and replacement.
Intercom Gate Repair Services
With a properly functioning gate, there will come a time when people may want to ask permission to enter your property. They could be invited guests or otherwise. Either way, the only way for them to enter is if you open the gate from inside your home with the use of your gate control panel and intercom. If for some reason your intercom and control panel don't work, then call us up at Garage Door Repair Seattle!
We offer same day services in the local area, and will get your gate back up in no time!