The quality of glass, the material used for the frame, the thickness of retainers and seals, and the overall style of the panel are some of the basic characteristics, which are distinguishable among glass doors. When you are interested to invest in such great materials, you need to make sure your choices are broad and in accordance to your needs. During these times, it's prudent to trust experienced professionals and you can be sure that you will find the best under the roof of Garage Door Repair Seattle.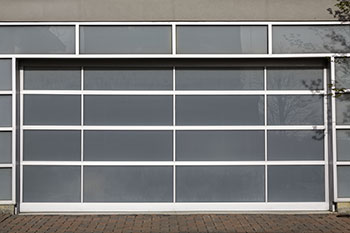 Our expert technicians have exceptional knowledge of all glass garage doors and, hence, you can count on their great installation and repair services. Some materials, like glass, need special handling during garage door repair services but you must also ensure that their quality is of the highest standards when you buy them. We can promise you both since we can supply you with the best branded glass doors on the market and we also have the experience as well as expertise to repair them.
Excellent glass garage door services
It is our pleasure to carry some of the most durable, yet fashionable glass garage doors on the market and our honor to work closely with the greatest manufacturers. This way, you can be sure of the quality of the glass panel and the frames and we can also assure you that all repair parts are equally durable, too. We install glass doors for many years now and thanks to our experience and hard training we can promise top installation services with the use of the best equipment.
At the same time, you can expect our full technical support for your emergency services and you can trust that we will cover your repair needs TODAY. All of our technicians at Garage Door Repair Seattle prepare the vans ahead and equip them accordingly, so that they will reach your location immediately after your call. Our teams are experienced, courteous and trained and you can be sure that our services will keep your glass garage door in outstanding condition for a long time.