Providing expert gate repair services for years we have the experience and knowhow to install and repair all types of Wrought Iron Fences as well. We are top in maintenance service, respond incredibly fast to your emergency problems and promise stable fences. All technical crews at Gate Repair Seattle have followed the right training and have the knowhow to handle problems and fix damages of all iron fences. We are expert technicians and promise excellent repair services.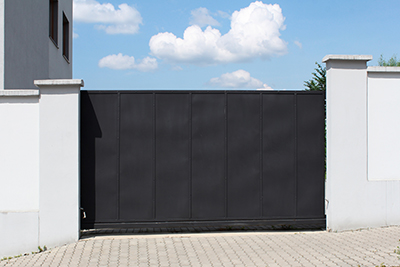 Expert professionals for wrought iron fence services
Our contractors provide outstanding preventive Wrought Iron Fences maintenance ensuring the rails are in perfect condition, the material is treated properly and the entire fence is steady and well-balanced. We are definitely thorough and have many years of field experience. We are aware that your fence along with the steel gate will protect your property and keep it secure. So, it must be installed properly and remain in excellent condition with frequent services.
Of course, our company can provide you with excellent fences based on your preferences and needs. We have great experience with their installation and the services are carried out by knowledgeable and well-trained professionals with accuracy. All contractors have the expertise to pay attention to the smallest detail, which will make a difference to the stability of your fence and are equipped properly in order to ensure efficient service.
The fence repair services provided by the specialized teams of Gate Repair Seattle are of the highest quality and guarantee safety. We can surely troubleshoot problems, remove rust that comes as the result of the fence being exposed to humidity and elements constantly, and fix the damaged rails and sections. Thanks to our fully equipped vans and experience we provide immediate repairs and fix problems efficaciously. You can have full trust to our knowledge and diligence and contact our company any time for any problem.
Get in touch for preventive maintenance wrought iron fence service today!